Welcome to the Gel Bee Nation!
Do you have a creative example of how you've used Gel Bee pens to express yourself and make your life more colorful? We'd love to see it and share it with other "Bee" lovers!

Our "Bee" Hive is currently under construction. Soon, you will be able to upload photos of your project(s) and we'll add your work to our online gallery where other members of the Gel Bee Nation can enjoy it and "bee" inspired. If you would like to submit your artwork now, you can send us as an attachment to buzzMe@gel-bee.com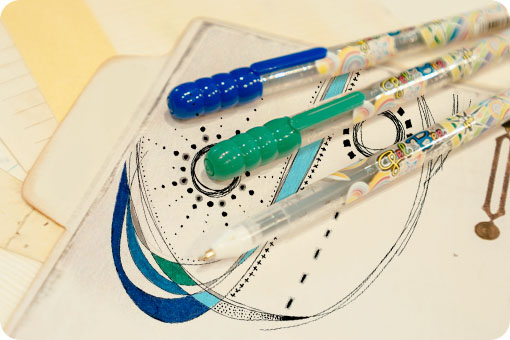 What's Buzzing!
Citizens of Gel Bee Nation! Check out this cool video review of our Gel Bee Pens

Thank you Mommy Katie and her lovely daughter Estrella for loving Gel Bee and submitting the video to us! We love it and please keep the Gel Bee buzz going!
In the Press
From prnewswire.com
Get Organized with Flair
If getting organized is on your to-do list, you might as well have fun doing it. Creative planners add flair to everything from calendars and lists to thank-you notes and files with colorful gel pens. Gel Bee pens use only the highest quality inks and tips for a bold, smooth and luxurious writing experience, and are available in Classic, Glitter, Pastel and Neon. Read Full article here