Order Your Gel Bee 36 Colors Bonus Pack Now!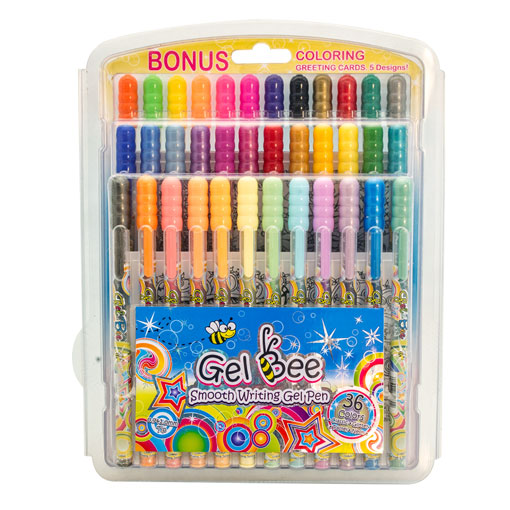 Be the FIRST to get our new 36-color Gel Bee™ Pen set with 5 bonus coloring greeting cards!
Terrific gift for you and the special crafter, scrapbooker or artist in your life! Sparkling glitter, soft pastel, classic and electrifying neon pens all in one pack! This Bonus Set Includes: • 9 Classic Colors • 16 Sparkling Glitter Colors • 7 Soft Pastel Colors • 4 Electrifying Neon Colors • 5 Coloring Greeting cards with Envelops
This bonus set is not available in store. This is an Amazon Exclusive offer.